CountPro-Series is our newest technology on High Speed Type Electronic Counting Machine. CountPro-Series counting machine comes with Several Different model which includes 8 channels, 12 Channels, 16 Channels and 24 channels to fulfill different clients' requirement. The advanced machine adopts complete import counting Module and Pre-counting pneumatic system to ensure high speed and stable working purpose. CountPro had been widely used in Pharmaceutical, cosmetics, nutraceutical and food industry. The machine complete meet FDA and EU GMP standard.
Main Feature:
1. We supply DQ, IQ,OQ,PQ,FAT,SAT,SOP validation documents.
2. Panasonic CPU controlling system, counting accuracy reach to 99.99% with 20nm IO feedback time. This feature had been proved more accurate than European technology.
3. Automatic rejection system with wrong count bottle. This ensure continuous production without any stop.
4. LTPM Made module type pneumatic connection without any PU pipe for Pre counting cylinder to ensure accurate and faster counting. No air leakage and shorten air supply distance.
5. Three Stage vibration system with continuous vibration drives faster counting.
6. Slope design for counting sensor ensure Tablet/Capsule better drop down.
7. PLC Controlling System.
Machine Details: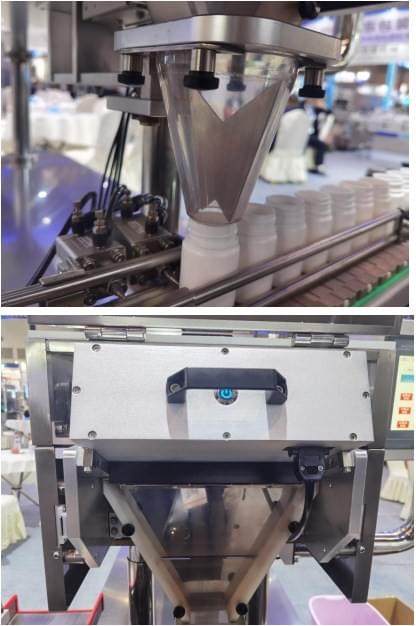 Main Technical Data: